Mazagan Beach & Golf Resort
Set amidst 250 hectares of undeveloped land and next to a seven-kilometre beach, this sumptuous Moroccan-inspired establishment features green tile roofs that blend with the luxurious vegetation. The center of El Jadida is approximately 1.5 km from this family-friendly beach hotel, and both Casablanca city center and Casablanca-Anfa Airport are approximately 90 km away.
This club resort, built in 2009, is a five-star hotel, consisting of 500 rooms and suites. It overlooks the lagoon, golf course, pool and patio, and has a 180-degree view of the Atlantic Ocean. It sits on a gentle slope amidst the tranquility of gentle sand dunes and stunning views of the ocean. Built in 2009, the air-conditioned property features a lobby with 24-hour reception and check-out services, currency exchange facilities and a newspaper stand. Other amenities include a hairdressing salon, casino, kids' club, bar, nightclub, restaurant, conference facilities and room and laundry services. Free WiFi Internet access and parking are provided for an additional fee.
The furniture, created from dark wood, is also traditional Moroccan. The Arab-Moorish style is also found in the elegant bathrooms, equipped with a bathtub, a large shower and a hairdryer. Furthermore, the rooms include satellite TV, WiFi Internet access, safe, minibar and air conditioning. Each room is also equipped with a double or king-size bed, direct dial telephone and radio.
---
Rooms
Standard room
We do not have more information about Standard room
Standard garden view room
We do not have more information about Standard garden view room
Standard Ocean View Room
We do not have more information about Standard Ocean View Room
Family room
We do not have more information about Family room
Family room with pool views
We do not have more information about Family room with pool views
Deluxe pool views
We do not have more information about Deluxe pool views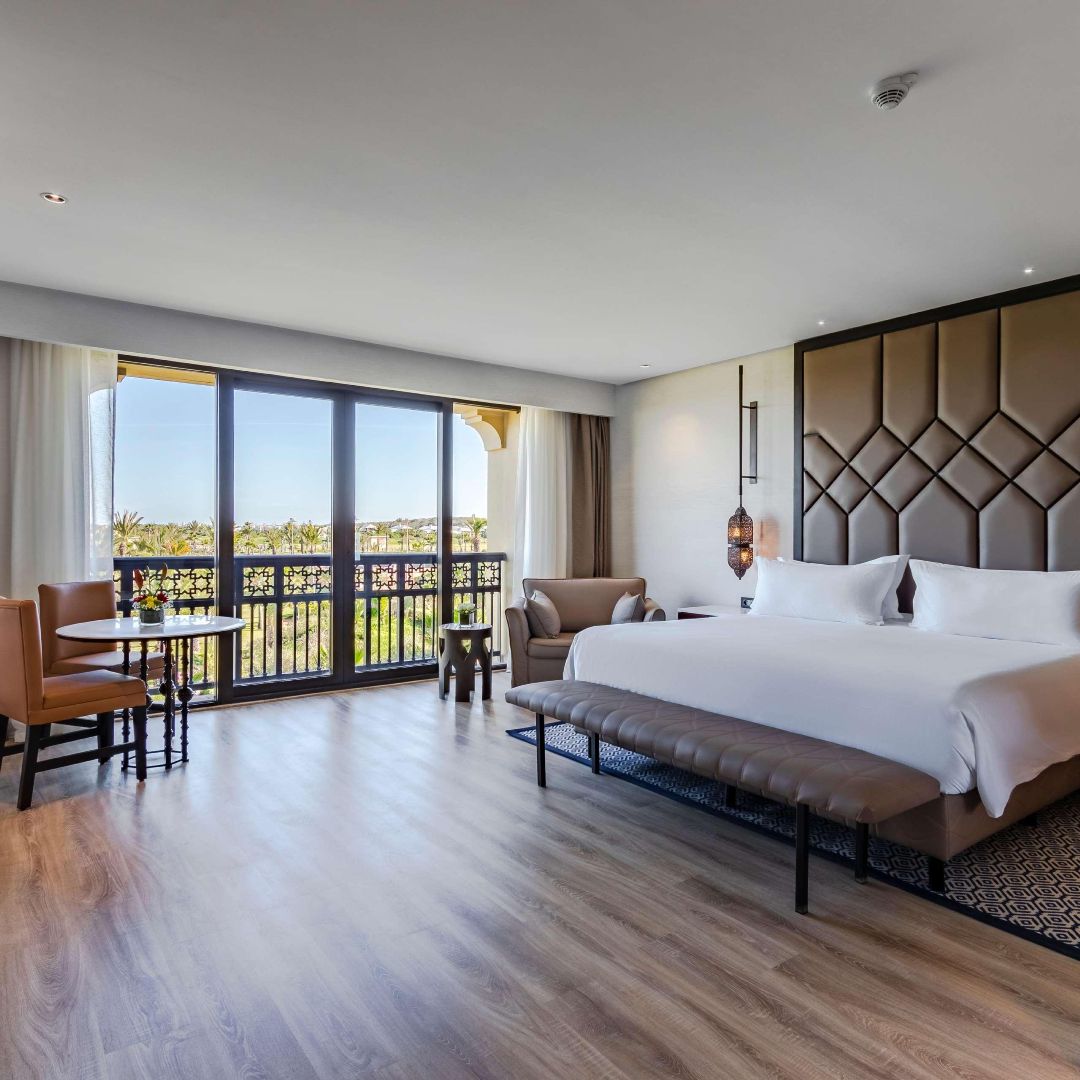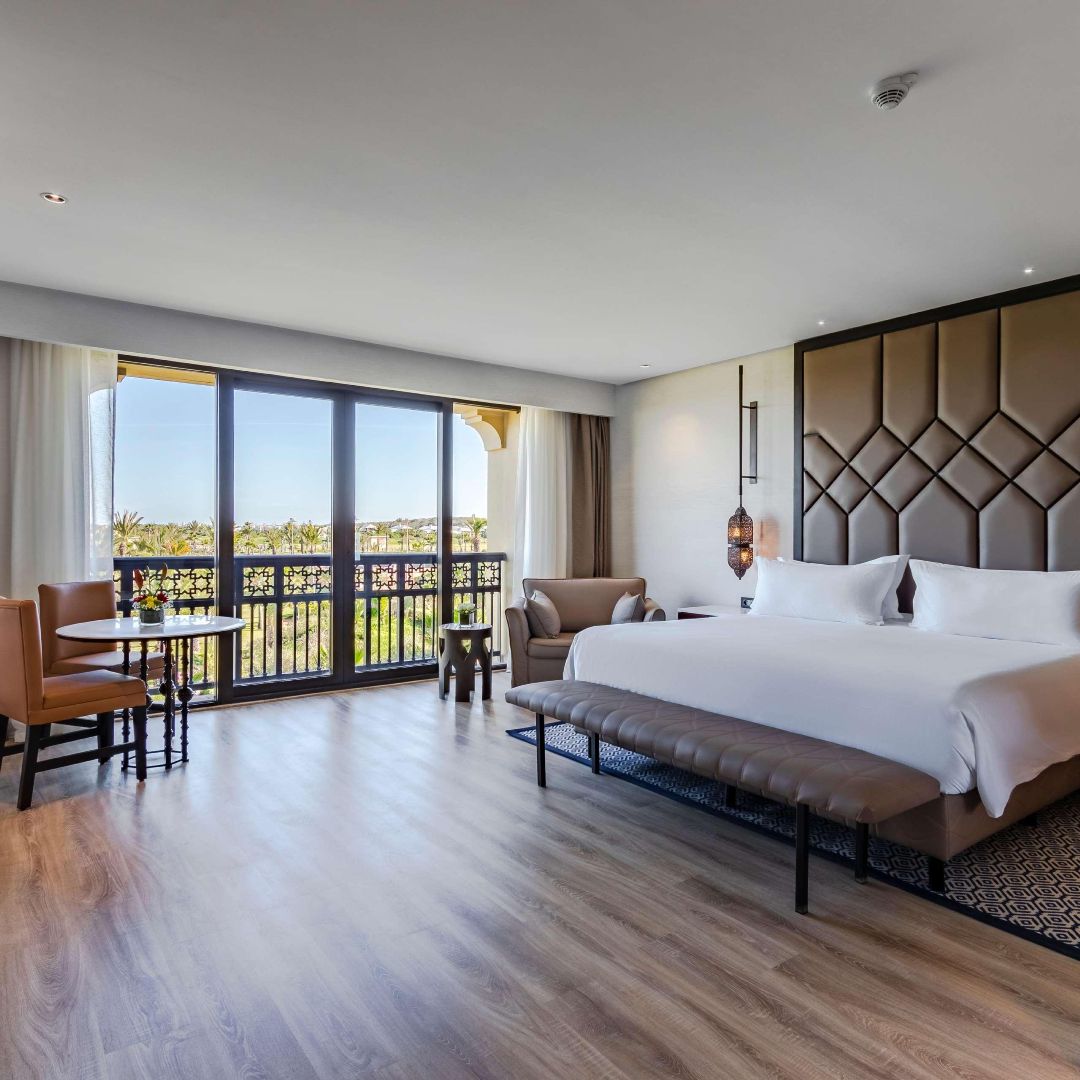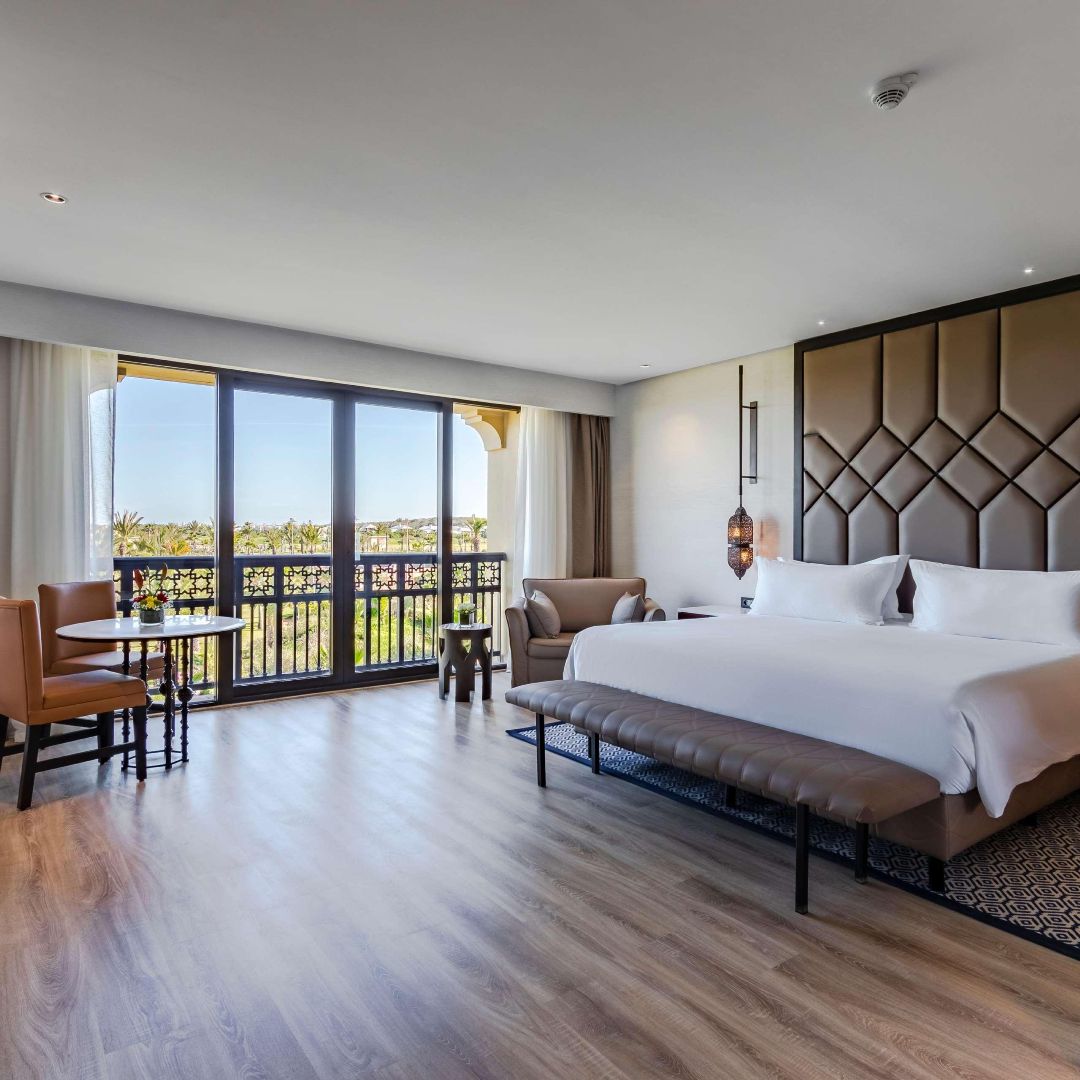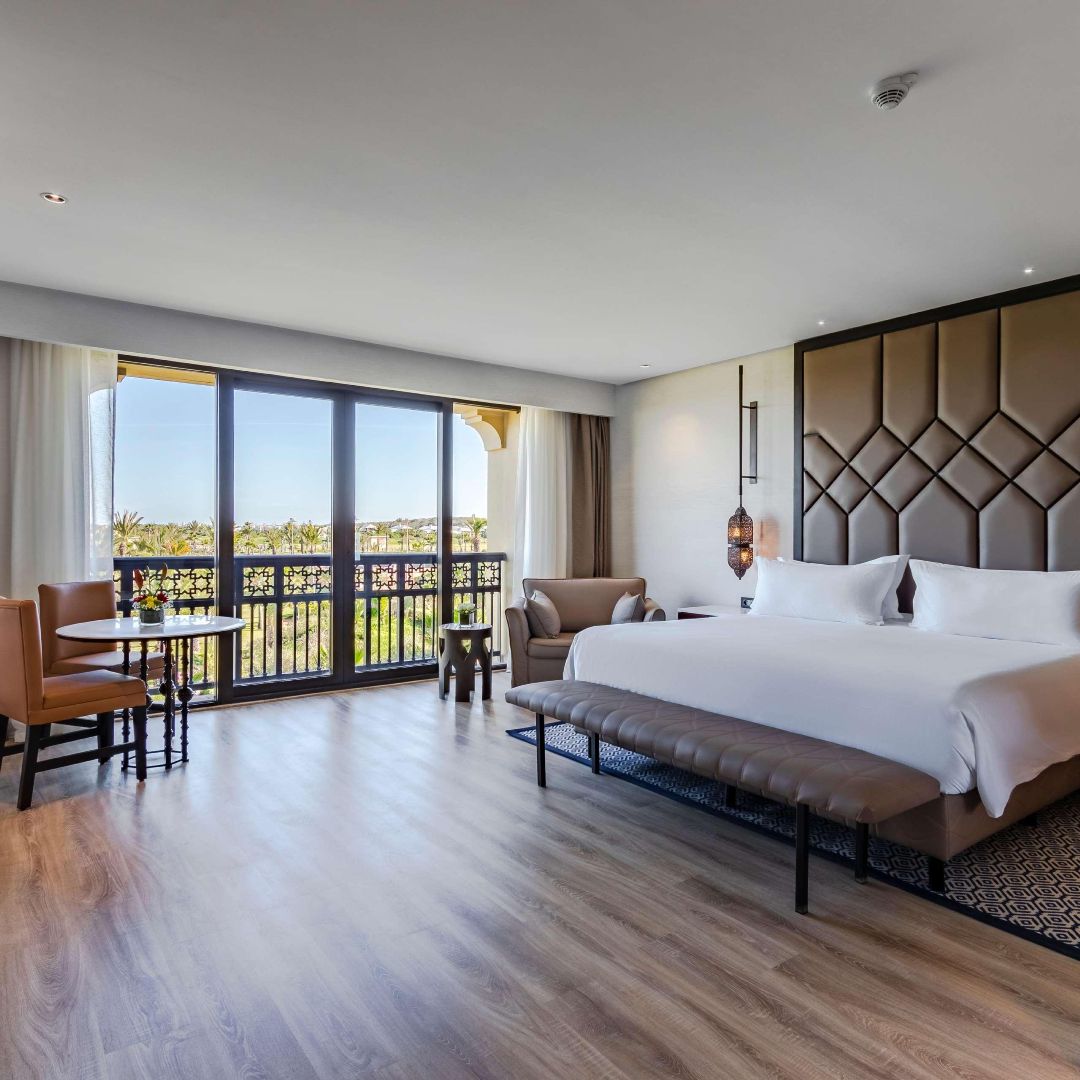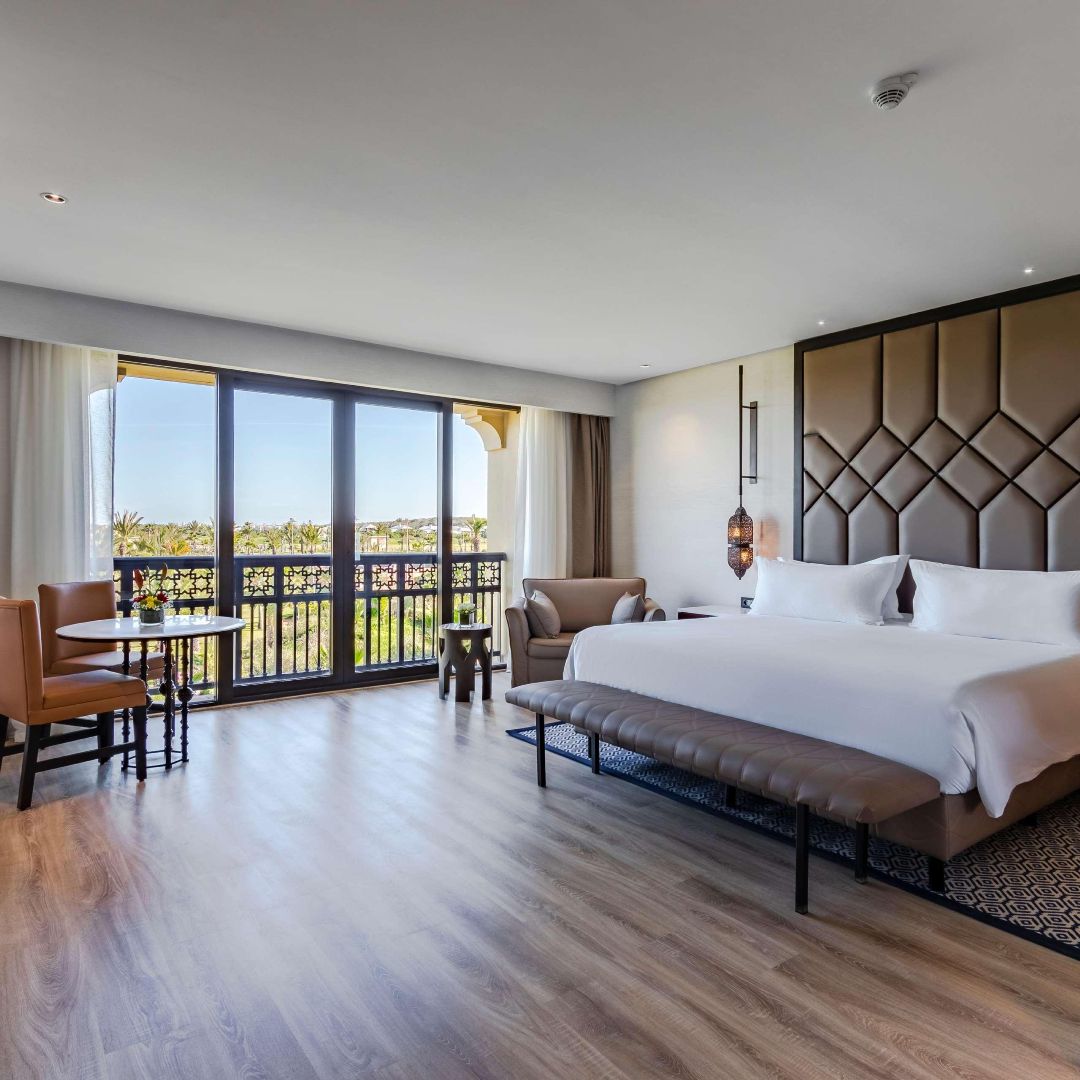 Deluxe Ocean View
We do not have more information about Deluxe Ocean View
Suite
We do not have more information about Suite
Ocean View Suite
We do not have more information about Ocean View Suite
Suite with terrace
We do not have more information about Suite with terrace
Deluxe Suite
We do not have more information about Deluxe Suite
Executive Suite
We do not have more information about Executive Suite
---
Services
Pool
We do not have more information about Pool
Business center
We do not have more information about Business center
Spa
We do not have more information about Spa
Sports facilities
We do not have more information about Sports facilities
---